2022 Civic Hatchback Sport Touring
Discussion Starter
·
#1
·
Does anyone know of any engine valve covers for sale, preferably like the Mugen one seen below and not the generic red cover:
Also, does anyone know if these engine bay side panel covers and radiator cooling plate cover are actually good/useful or are they mainly for aesthetics? And do they make it harder to modify/repair/change anything?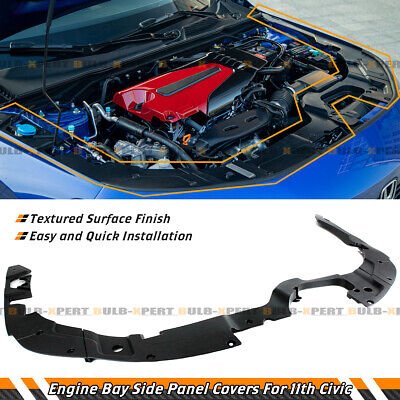 FOR 2022 + 11TH GEN HONDA CIVIC ENGINE BAY SIDE PANEL COOLING COVERS SHEILD 3PCS. Fits 2022 and Up Honda Civic With 1.5L/1.5T Engine Only. WILL NOT FIT 2.0 ENGINE MODEL. A Set of 2 Engine Side Panel Covers + 1 Radiator Cooling Plate Cover.